Hello and welcome to my website!  I'm Claudia Wiens, a passionate and professional photographer since 1995. Currently I call Seville, Spain my base from where I travel worldwide for my work. I started out in my early twenties for a local newspaper in Dortmund with only male colleagues. Double luckily for me in Dortmund we have the giant concert hall Westfalenhalle, where regularly big stars perform, and as none of my colleagues liked to work on weekend nights, I got to shoot musicians like David Bowie, Prodigy, and Die Ärzte amongst others. I studied photo-design in Dortmund and during that time developed a deep love for the Middle East and North Africa (MENA region). In 1999 I moved to Cairo, Egypt and then only came back to Germany for my final exams. Egypt was always my big love – I experienced many crazy adventures there with and without my camera. I began working for international publications, NGOs and companies like GEO magazine, Stern, Guardian, Unicef, Johns Hopkins, GIZ, ThyssenKrupp, Hilton, Goethe Institute. I discovered very early on my passion for all stories related to women. Women are so diverse, so incredibily strong, creative and inspiring and I believe it's important for us that these stories are told. My other passion is related to environmental issues and sustainability. My mother introduced our family to all sorts of funky sustainable ideas very early on in the 80s, and she became a Greenpeace activist later for many years. I'm so grateful for the seed she planted in me and I hope to be able to do my part to help our planet with my photography and also with other work I do.
I teach regularly photography workshops worldwide and since 2019 I am the photography teacher at the German Online Schule für Gestaltung (OfG- Online School of Design). Please contact me with any enquiries at info@claudiawiens.com
Young female football player in Cairo, Egypt. A photo from my book "Schuhgröße 37" - a book about Women's Football in Egypt, Turkey, Palestine, Germany. The book is in English, German, Arabic and Turkish. You can buy it for example on Amazon: Schuhgröße 37.
---
DEUTSCH: HALT! Eine Online Foto- und Videoausstellung der Galerie Sohle1 in Bergkamen. Zusammen mit sieben weiteren Künstler*innen-Positionen, alle entstanden im Corona-Jahr, wird meine Arbeit CORONA CHRONICLES gezeigt. Erst war ich skeptisch, "eine ONLINE Ausstellung?, wird das gut?" JA!!! Die Ausstellung, kuratiert von der Dortmunder Fotografin und Künstlerin Iris Wolf, ist super geworden. Ab 16. Mai bis Mitte August zu sehen unter https://kunstinbergkamen.pageflow.io/halt und hier https://www.galerie-sohle1.de/
Arbeiten von: Katrin Streicher, Deborah Ruppert & Rebecca Rütten, Fred Hüning, Tobias Wuntke, Marzena Skubatz, Marlena Waldthausen & Miriam Dahlinger, Iris Wolf, Claudia Wiens
ENGLISH: HALT! An online photo and video exhibition of the Sohle1 gallery in Bergkamen. My work CORONA CHRONICLES is shown together with seven other artist positions, all of which were created during the Corona year. At first I was skeptical, "an ONLINE exhibition? Will that be okay?" YES!!! The exhibition, curated by photographer and artist Iris Wolf from Dortmund, turned out wonderful. From TODAY to mid-August to be seen at https://kunstinbergkamen.pageflow.io/halt and here https://www.galerie-sohle1.de
Works by:  Katrin Streicher, Deborah Ruppert & Rebecca Rütten, Fred Hüning, Tobias Wuntke, Marzena Skubatz, Marlena Waldthausen & Miriam Dahlinger, Iris Wolf, Claudia Wiens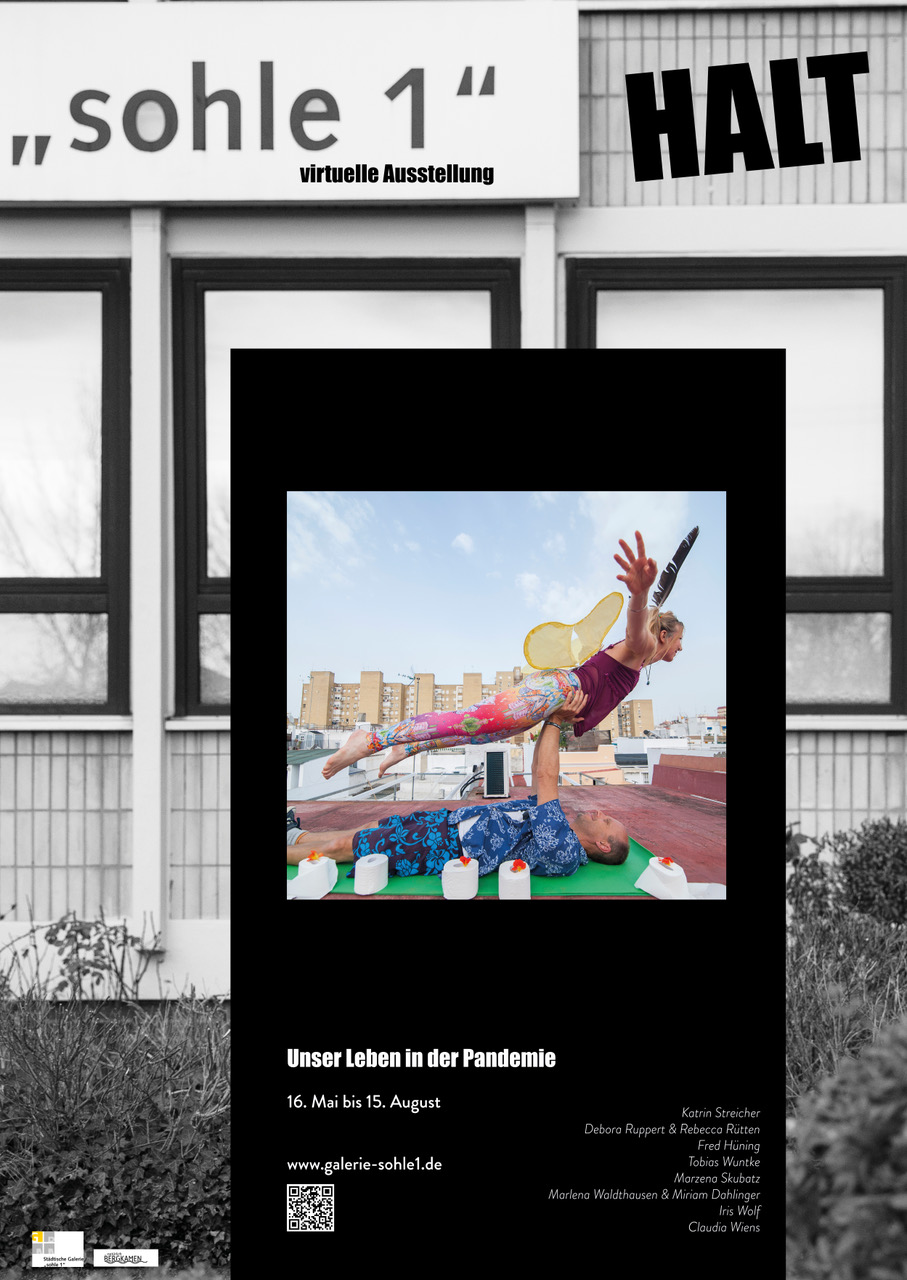 ---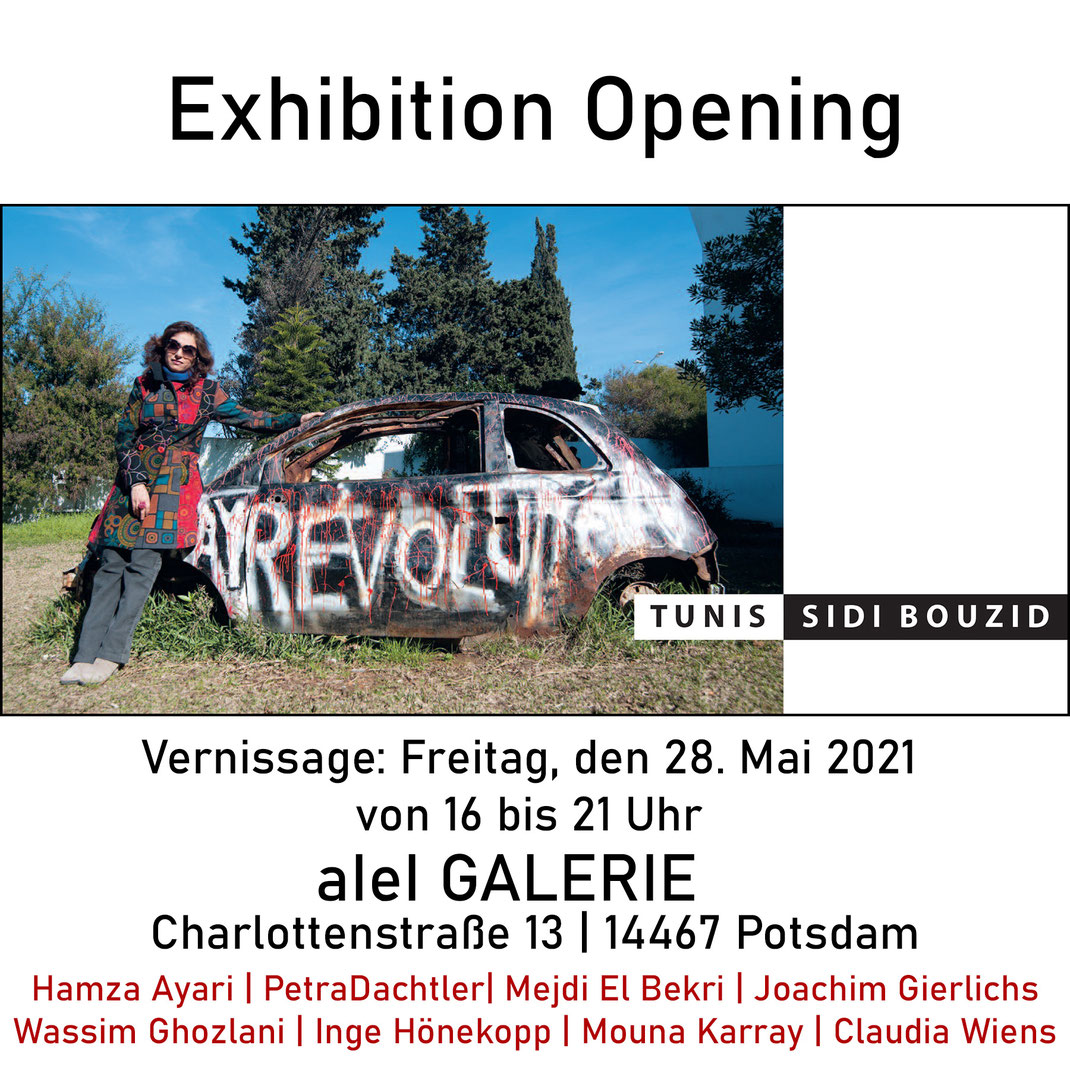 ---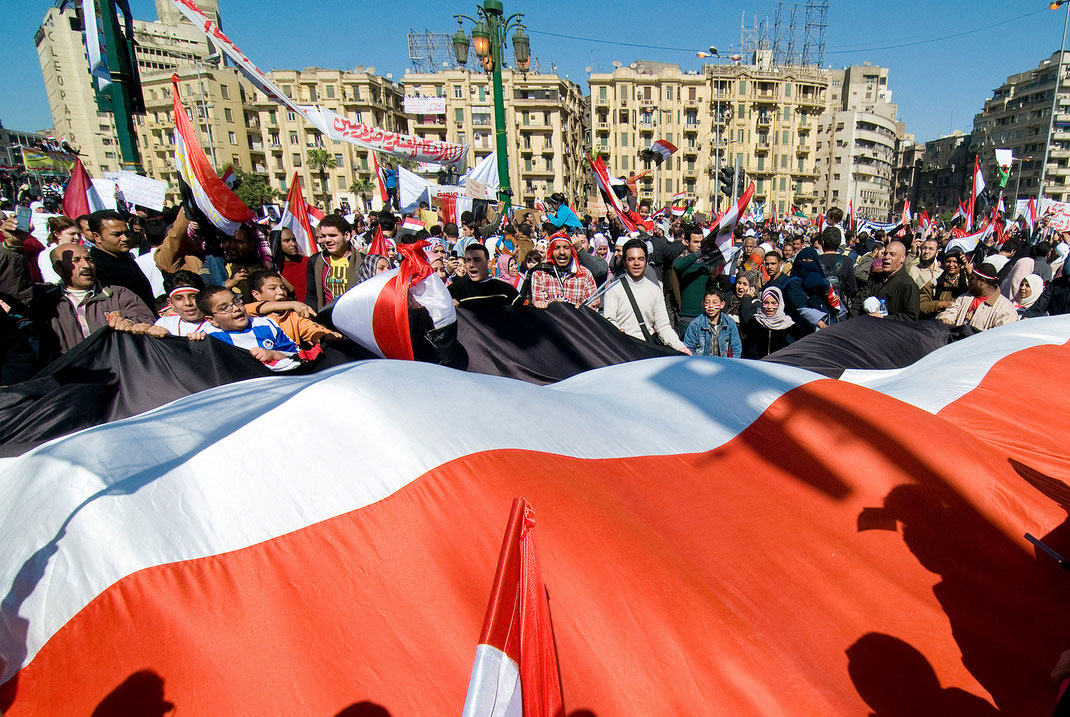 On 17 December 2010 Mohamed Bouazizi (born 29 March 1984 – died 4 January 2011), a Tunisian street vendor, set himself on fire in Sidi Bouzid, which became a catalyst for the Tunisian Revolution and the wider Arab Spring against autocratic regimes. Now ten years later only in Tunisia the political situation seems to be better than before the uprising.
---
Also for 2021 there will be again four different calendars with different themes available. One about the fascinating megacity Istanbul, one with beautiful snow landscapes from Iceland, another one with portraits of women from around the world and the fourth one with a more spiritual theme. The calendars are available in various online stores but can also be ordered via any book store. You can see all of them here.
Auch für 2021 sind wieder vier verschiedene Kalender im Handel erhältlich. Einer über die faszinierende Metropole Istanbul, einer mit Schneelandschaften aus Island, einer mit wunderbaren Frauenportraits aus alle Welt und der vierte mit eher spirituellen Bildern. Erhältlich in allen üblichen Online Shops, aber auch über lokale Buchläden zu beziehen. Alle Kalender könnt Ihr Euch hier anschauen.
---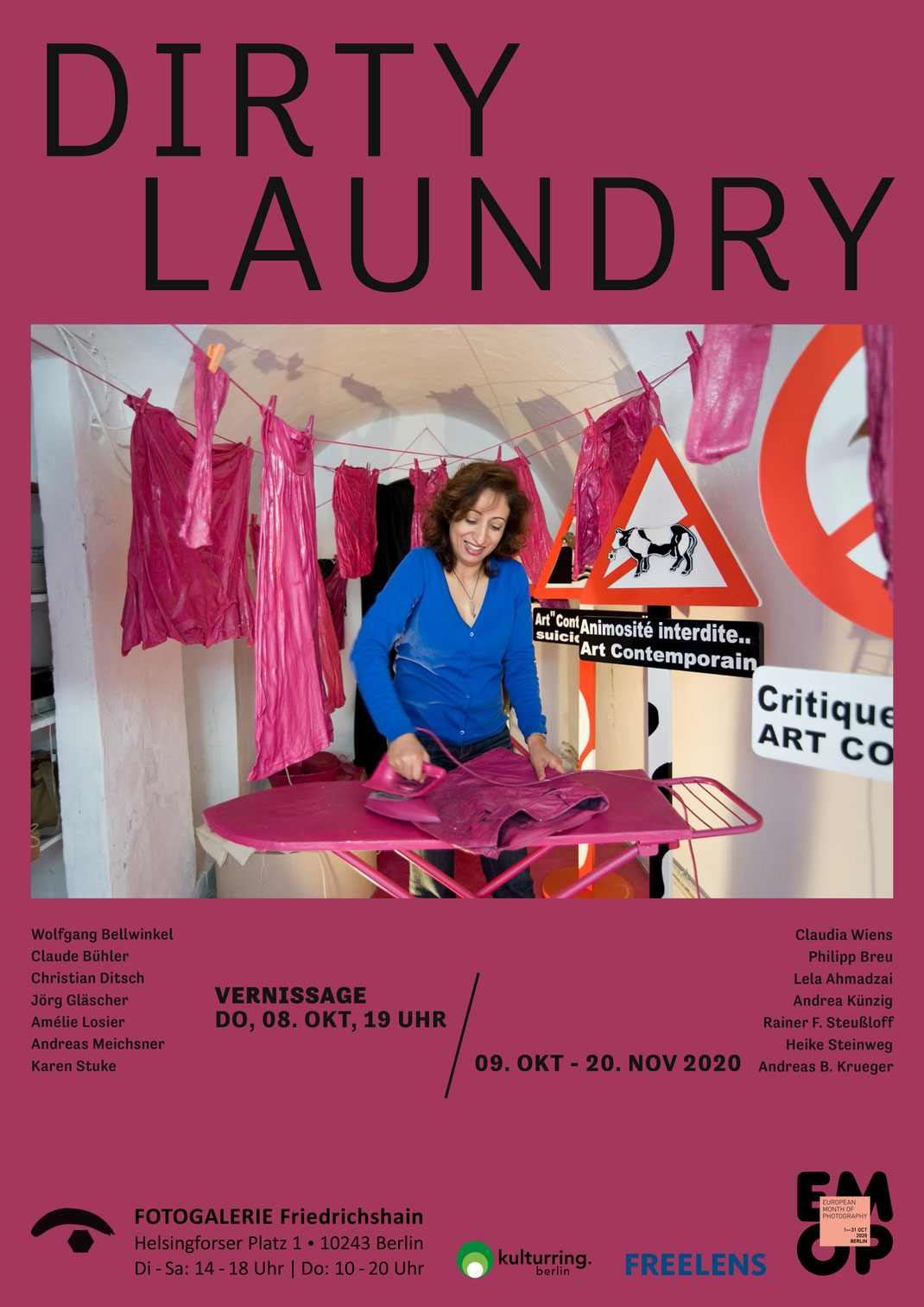 Very excited that the EMOP Berlin - European Month of Photography takes place and that I get the chance to show pictures of my longterm project "Post-revolutionary Artists in Tunesia, Libya and Egypt" in a group exhibition organised by FREELENS Berlin at Fotogalerie Friedrichshain. Thank you all for your great work to make it happen! The wonderful artist Faten Rouissi is on this poster! ❤️
---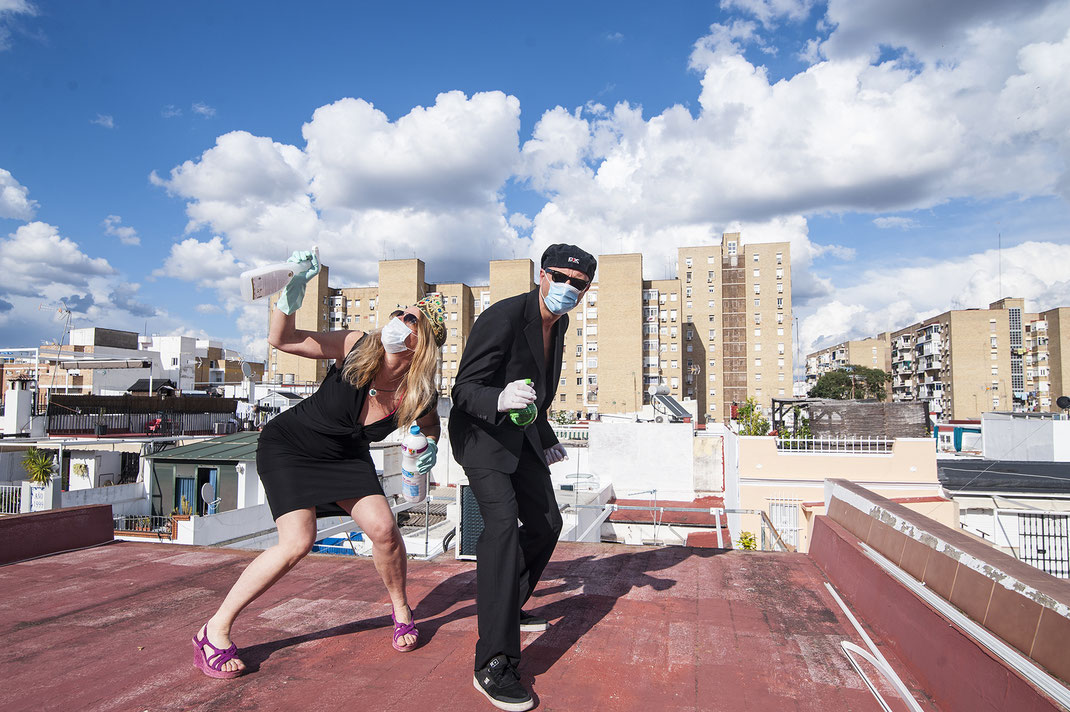 My work "CORONA CHRONICLES" during lockdown was a form of art therapy for me to keep sane. During the total lockdown in Spain I created my own world every day to keep my spirits up and my mind busy with creative thoughts. The challenge was to have an idea every day and use only the things we had in the house as I couldn't buy anything.
---
What? 5-days intensive Photography/Yoga workshop in which we use yoga, meditation and sound as tools to set creative processes in motion, to create ideal conditions for inspiration and to train our visual perception.
For whom? Passionate photographers and/or yoginis who want to expand their photography skills, increase their creativity and practice yoga every day. Suitable for amateuers and professionals alike! Previous yoga experience or meditation skills are not required. Basic knowledge of photography and knowledge of handling your own camera is advisable.
Where? Seville, Andalusia, Spain
When? From 30th Sep to 4th Oct 2020
How much? Early bird price until two months before 475,00€, afterwards 525,00€ (accommodation and flight are not included).
To bring with you: Camera, tripod (if available), laptop, yoga mat, comfortable clothes, enthusiasm and curiosity.
Expect 5 days filled with yoga, creativity, photography, meditation, gong bath, fun, surprises, learning, relaxation in a small group (max 8 people) in one of Europe's most sensual cities!
---
My calendars are available in all usual online shops and book shops. Support book shops!!!!!! Sizes from DIN A5 to A2, also as practical small planner. You can have a look at the complete calendars on Calvendo website HERE.